HIDDEN GEMS OF INDIA
India is the 7th largest country and the 2nd most popular country in the world with a population of approx. 135 crore people. In terms of tourism, India is one of the most famous country. In 2019 around 17 million international tourists came to India. India is insanely famous for its rich culture, history, heritage, and food. Trip2flight is here for your assistance with some amazing and unexplored places in India.
01. Manas National Park, Assam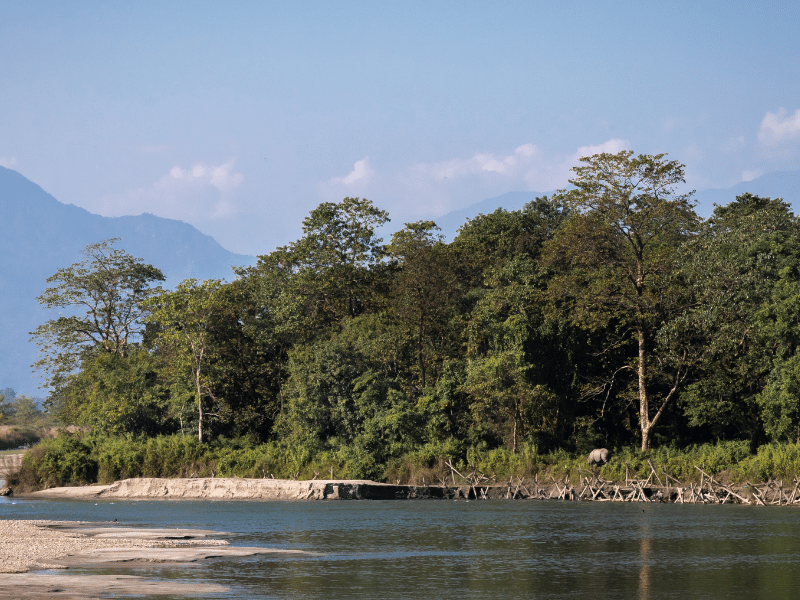 Manas National Park or Manas wildlife sanctuary is located in the foothills of Himalaya, Assam. Manas National Park is insanely famous for its. the park is open only for 6 months .i.e November to April as from May to October the park is closed due to the rainy season. In the park, you can find various animals such as buffalo, tiger, deer, leopard, tiger, rhino, elephant, and many more.
02. Lunglei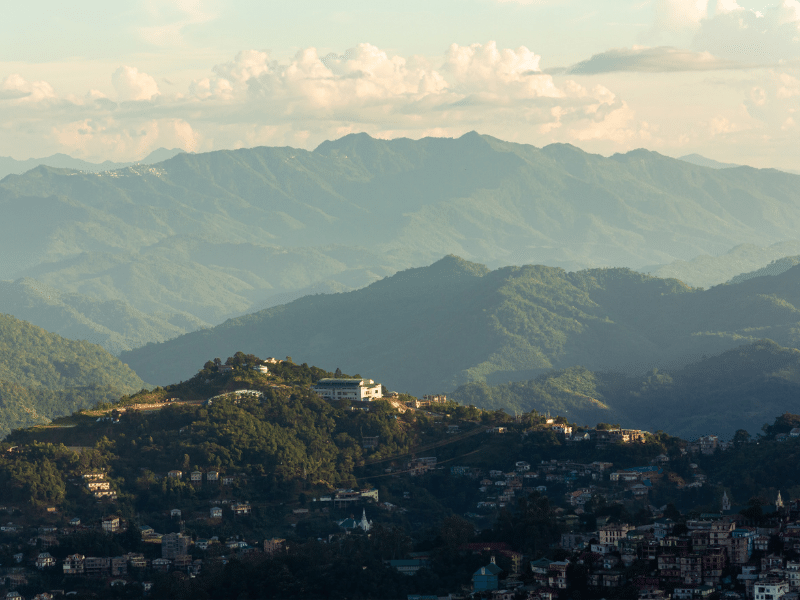 Lunglei is a small town located in Mizoram, it is also the second-largest city of Mizoram. Lunglei is a picturesque place with mesmerizing views. The city has various tourist spots like lungi bridge, saikuti hall, saza wildlife sanctuary. In the city of Lunglei, you can also try different adventure sports such as trekking, camping, and hiking. You must try the delicious cuisines of the state and do shop.
03. Gokarna, Karnataka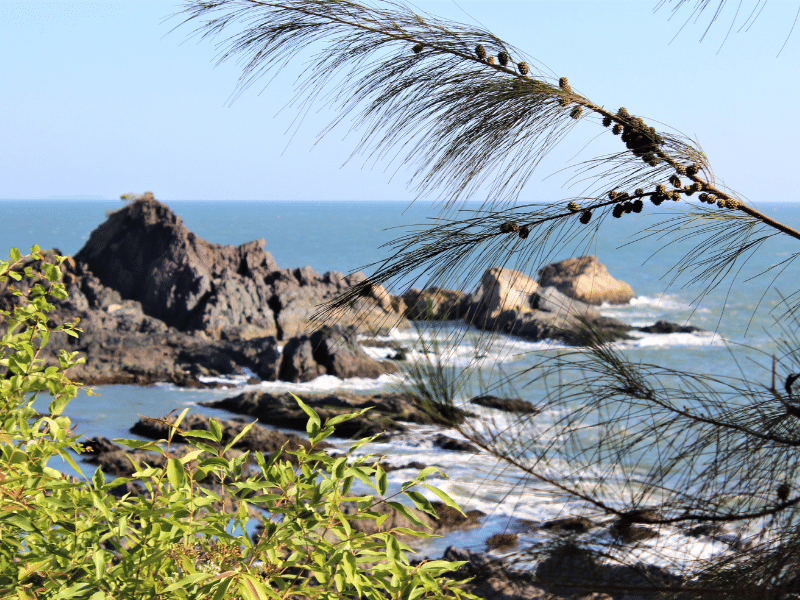 Gokarna is a small town located in the state of Karnataka. The town is famous for its temples like Mahabaleshwar temple, it is also famous for its clean and clear beaches. In Gokarna, must-visit om beach, paradise beach, Mirjan Fort, Mahabaleshwar temple, Gokarna beach, Shiva cave, and many more places. You can even do trekking and camping in Gokarna. You can also rent a bike or car to wander around the city. The best time to visit Gokarna is during October and March.
04. khajjiar, Himachal Pradesh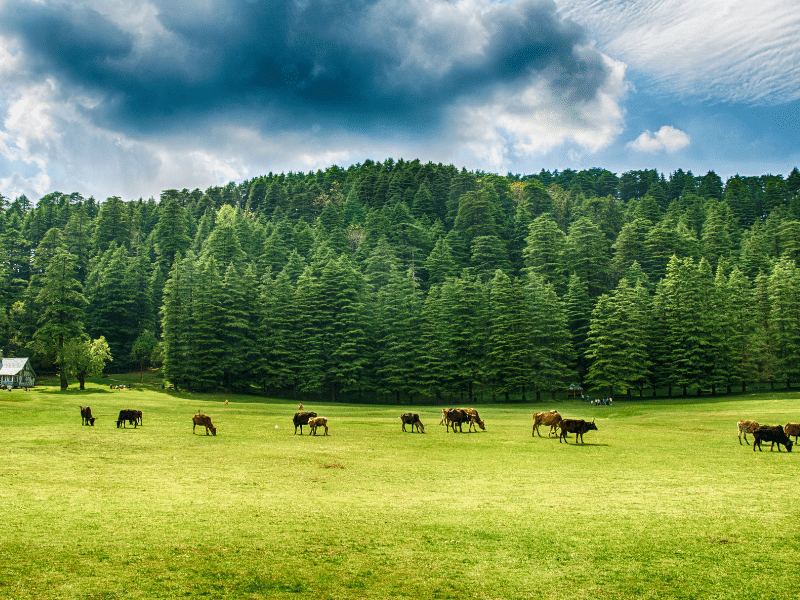 khajjiar is situated 25km from Dalhousie at a height of 6500. Khajjiar is also known as the "Gulmarg of Himachal" and "Mini Switzerland". Khajjar has amazing tourist spots like khajjar lake, golden Devi temple, Kala top wildlife sanctuary. The best time to visit khajjiar is march and June. You can do adventure activities such as trekking to Chamba and Dalhousie. During the months of November-February, it's very cold but beautiful at the same time.
05. Bundi, Rajasthan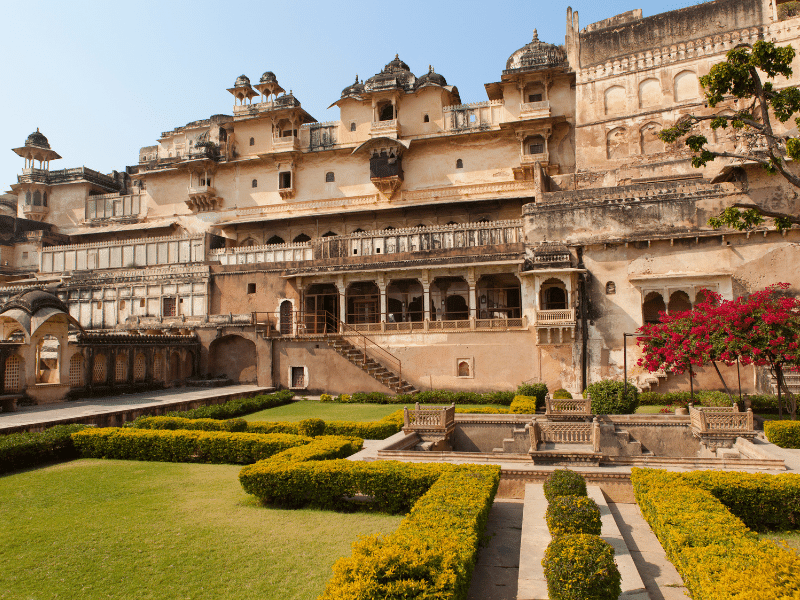 Bundi is a city in the state of Rajasthan and is famous for its forts. The best time to visit Bundi is during the winters, especially between November and February. During the monsoon, Bundi Utsav and monsoon festival are conducted and people go crazy during the time. You can visit Bundi mahal, Badal mahal, Garh palace, taragarh fort, and many more picture-perfect places in the city.
06. Valley of flower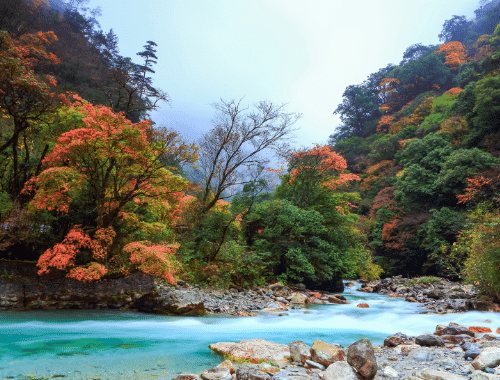 Valley of flower is situated in the Chamoli area of Uttrakhand. Valley of flower is one of the most famous and one of the oldest treks of Himalayas. It is famous for its alpine meadows and rich variety of flora. Animals such as musk deer, brown bear, red fox, Asiatic black bear, and blue sheep can be found. The Valley of flower is around 8km long and 2km wide. This place is a paradise for trekkers and photographers giving immense beauty to the eyes.
07. Bhandardara
Bhandardara is around 180km from Pune and Mumbai. Bhandardara is a hill station in the Sahyadri mountains of Maharashtra. In Bhandardara you can visit the wisdom dam, Arthur lake, Randha falls, Kalsubai peak, umbrella falls, Ratanwadi village. You can also do camping in the beautiful mountains of Sahyadri with twinkling stars at night.